Culture & Local Life
Being the jewel of the Mediterranean, the island of Cyprus is a place of great beauty. It offers visitors and residents the opportunity to enjoy not only exciting scenery and nature at its best but also a stress free, yet cosmopolitan life style. In fact it has been established as a popular tourist destination for people coming from all over the globe. The island prides in providing a variety of amenities, combining at the same time, a relaxing typical Mediterranean lifestyle. According to the legend, Cyprus has been the birthplace of Aphrodite, the ancient Goddess of Love and Beauty who rose from the depths of the aquamarine sea in an area called Petra tou Romiou, in Paphos.
---
WEATHER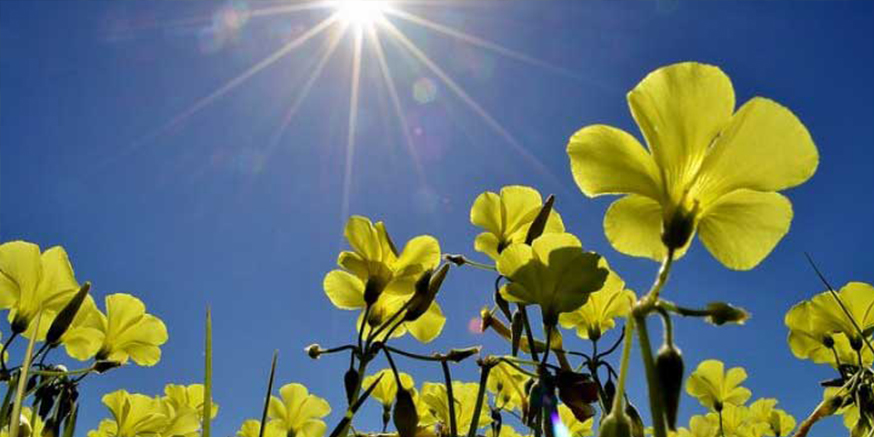 The wonderful warm weather, the brilliant sunny days for more than 300 days a year, give the opportunity to people living in Cyprus to enjoy several outdoor activities  at the beach or at the mountains.
---
HISTORY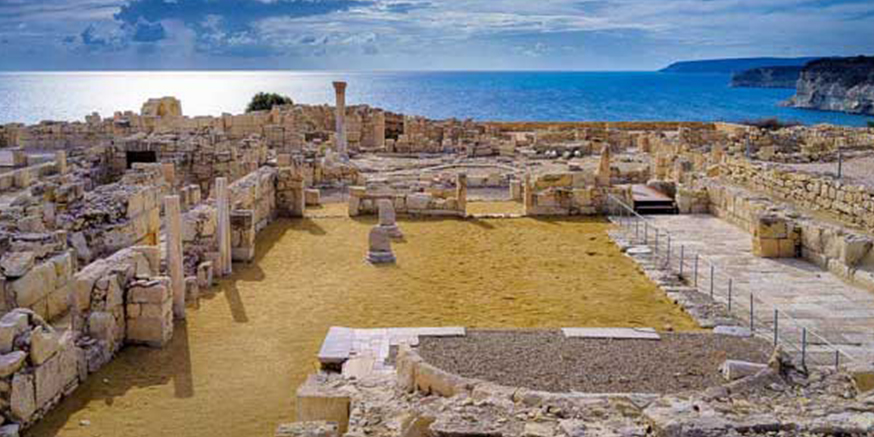 Cyprus has a rich historical and archaeological heritage. This bears witness to its long and diverse history which stretches back 10.000 years ago, offering any interested tourist or local the chance to visit many archeological sites, like the famous Tombs of Kings in Paphos or the ancient theatre of Curium off the town of Limassol.
---
OUTDOOR ACTIVITIES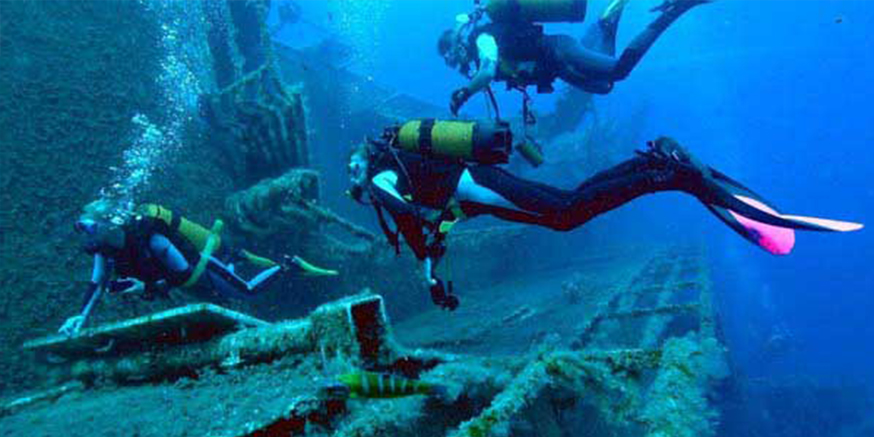 For lovers of outdoor activities, living in Cyprus provides numerous opportunities for outdoor activities ranging from water sport adventurous activities (like water skiing, windsurfing, scuba diving, kite boarding or parasailing) to more relaxed ones like bird watching or fishing. One may also enjoy scuba diving excursions to the Zinobia wreck, rated as one of the top ten spectacular wreck dives in the world.
---
NATURE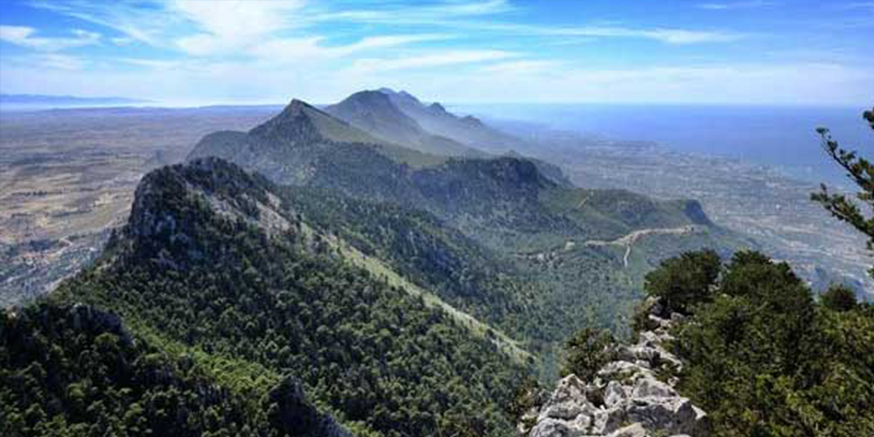 Mountains in Cyprus offer a great opportunity for hiking, walking, horse riding, hunting and mountain bicycle riding. A visit to the Akamas Peninsula in the Akamas National Park is a must for any nature lover. The Akamas Peninsula covering 230 sq. kilometres includes valleys, gorges as well as beautiful sandy bays, while it hosts large wildlife diversity. The area presenting a rich variety of fauna and flora, as well as about 168 varieties of birds, 20 different reptiles, 16 species of butterfly and 12 different mammals may be reached either by sea or drive a car there. For the fans of golf, Cyprus is the perfect destination. The combination of the unique natural environment and the mild Mediterranean climate make the island a perfect destination. The majority of the recently developed golf courses are in Paphos. These include the famous Aphrodite Hills are and the Elea Estates.
---
EASY LIFE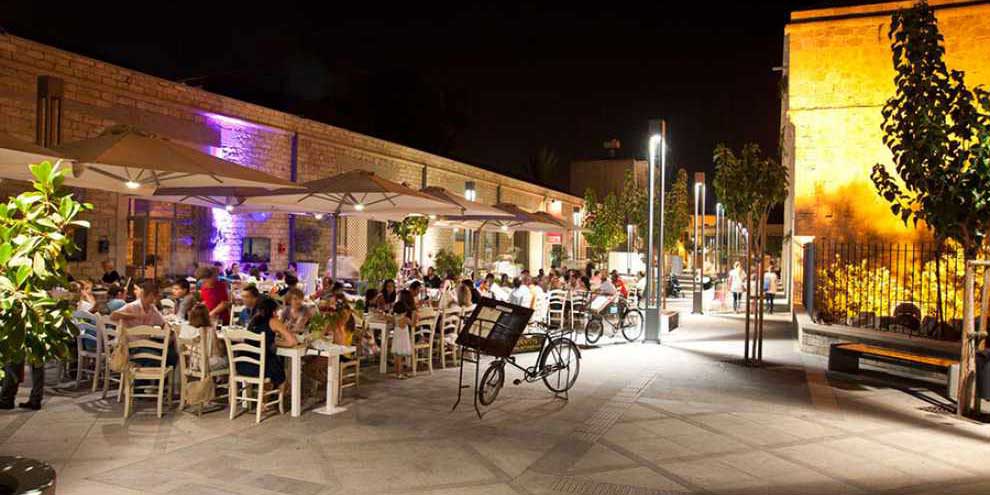 Cypriots lead a stress-free life. They enjoy their siesta in the summer, while the pay great attention to food and wine.The majority of people commute by their own car although public transport is convenient, reliable and relatively cheap.
FOOD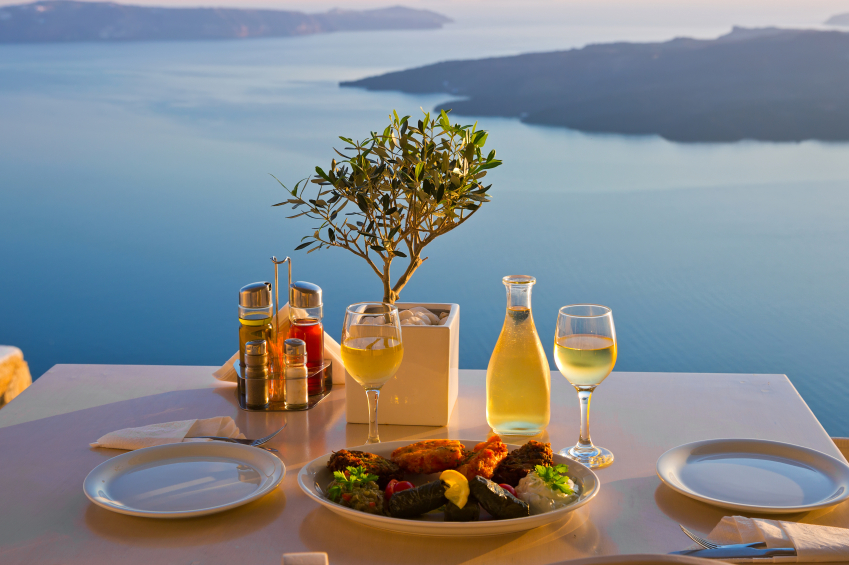 Cypriot food which is a mixture of Greek, Turkish and Arabian cuisine is extremely tasty.
The best way to sample all the local dishes is by experiencing the Cyprus Meze, which is a variety of different dishes. A meze is a big part of the dining experience in Cyprus. There are two types of meze: fish and meat. With fish, you will get a lot of different sea food and with a meat meze, you will get different traditional meat dishes. The following are some of the foods included in Cyprus meat Meze:
Village Salad (with Fetta cheese), Tzatziki (Dip made with yoghurt, cucumber, garlic), Tahini (dip made with sesame paste and garlic), Houmous (dip made from chick peas), Taramosalata (dip made from fish eggs), Olives, Haloumi (goat cheese), Lountza (smoked ham), Keftedes (meatballs), Stifado (beef cooked in wine and onions), Kleftiko (lamb cooked in the oven), pork kebab, lamp chops, Grilled Chicken.
Apart from local cuisine, there are also Italian, Chinese and Japanese restaurants offering the best quality menus at quite reasonable prices.
---
WINE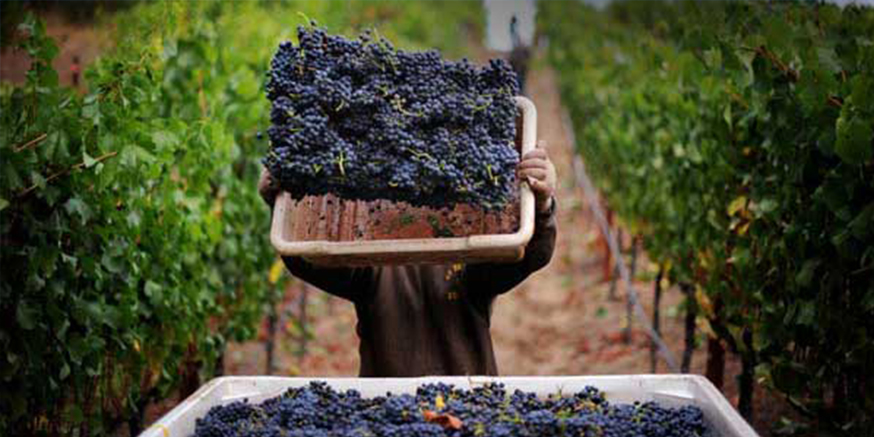 Cyprus is considered a paradise for wine lovers. The island has been a vine-growing and wine-producing country since antiquity. This experience has placed the country very high on par with modern wine industries. The most famous wine called Coumandaria is believed to date back to ancient years. Coumandaria was the favourite wine of the Crusaders, which, as legend states, was served during the wedding of Richard the Lionhearted to Berengaria in the 12th century.
---
CULTURE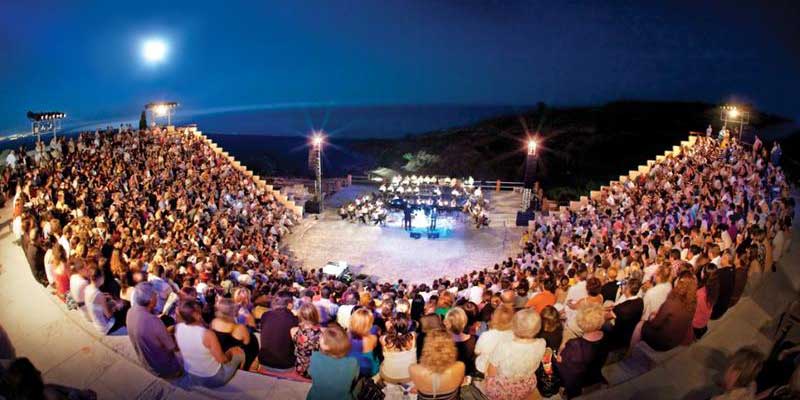 Being easy going people, Cypriots enjoy themselves in various ways. At the cosmopolitan atmosphere of the tourist resort Ayia Napa and Protaras (in the eastern part of the island), at the famous festivals such as the Wine Festival, at the Carnival in Limassol, at night clubs and local tavernas. Nights are always young in Cyprus.
One can also have the choice of attending numerous performances. There are a variety of cultural events taking place all year round, as well as religious festivals and sporting events for everyone to participate in and enjoy.
Cypriots are generally lovers of music, theatre, singing and dancing, all forms of art.
---
SHOPPING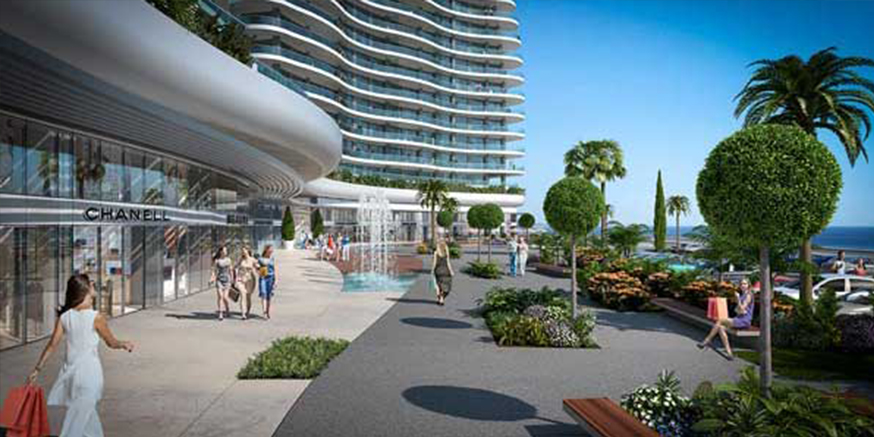 Cyprus is a paradise of shopping. Well- known brands of a plethora of products may be found in abundance in very logical prices. In all areas, one may find, in close proximity, an array of all kinds of shops from luxurious ones selling brand name clothes, furs, jewelery to stores selling food for every taste, tourist souvenirs and home-made delicacies.
---
LANGUAGES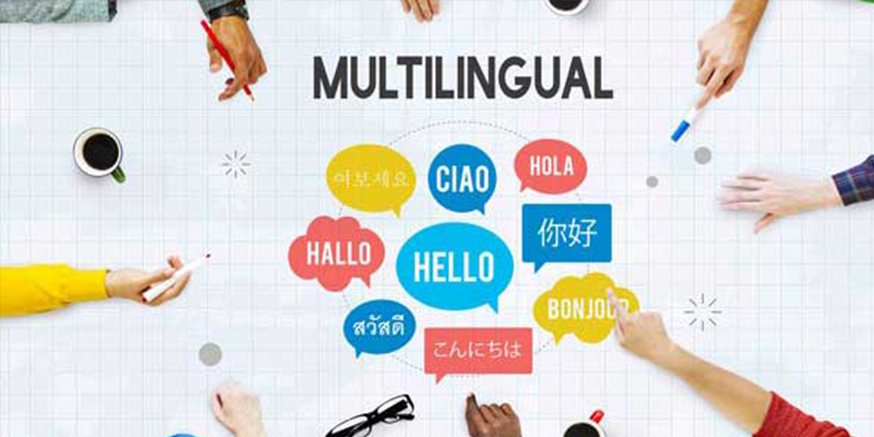 Foreigners living in Cyprus will not face any problem with communication. Although the natives speak Greek, the majority of people also speak very good English and are always ready and willing to assist foreigners.
---
FAMILY AND SAFETY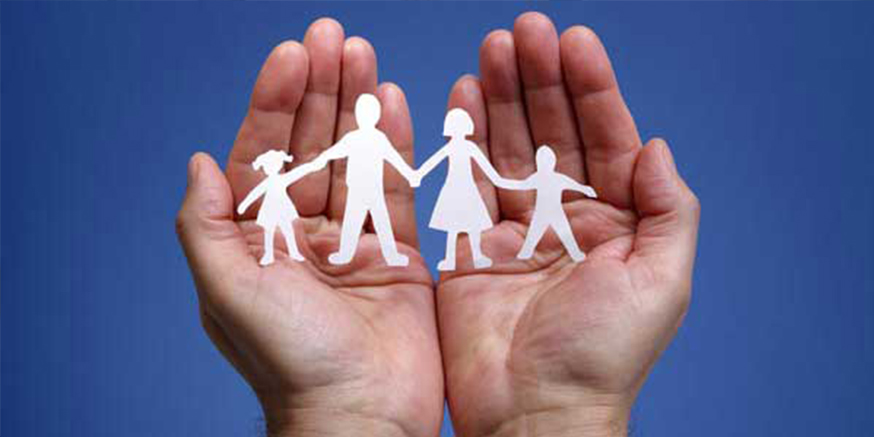 Cyprus is considered to be a family-friendly destination. Families with children may find out that the place is safe for both themselves and their children in many ways. The large variety of amenities and the broad range of attractions as well as the healthy environment and the peaceful way of life make Cyprus the perfect place for raising a family.